For everyone who wants to learn Jiu-Jitsu.
This is a basic course to learn
a wide range of techniques.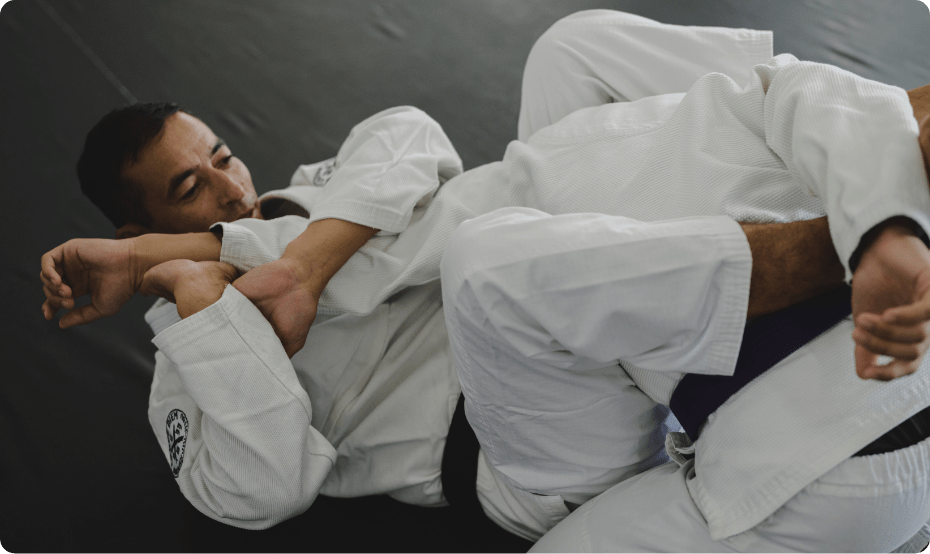 Target

All members from white belt to black belt
Instructor
Emerson Agzuma

Hiryu Okamoto

Marcio Santos
Available membership courses
Jiu-Jitsu Full Time Membership, Jiu-Jitsu 8DAYS Membership, Jiu-Jitsu Morning Only Membership, Student Membership
This class is designed for everyone from beginners to advanced students to enjoyably master all the techniques necessary for Jiu-Jitsu. Instructors will carefully guide you from standing kumite to Newaza and the latest techniques.
The first half of the class is technique practice, and the second half is sparring.
Sparring is combined based on the instructor's assessment of each student's fitness and skill level, so beginners don't have to worry. You can practice with appropriate opponents without overworking or cutting corners.
If your fitness or skill level makes sparring difficult, you do not have to participate; you can learn just by watching.
This class offers a wide range of techniques and is a great way to learn about the fun and beauty of Jiu-Jitsu! Experienced practitioners are encouraged to join to improve their technique, and beginners are welcome to join to fully enjoy the appeal of Jiu-Jitsu. It is a great experience not only to learn the basic techniques, but also to be exposed to the many brilliant techniques that only Jiu-Jitsu can offer!