The largest gym in Okinawa!
Members say that Carpe Diem Okinawa is the best looking gym in Okinawa, not only in appearance, but also in facilities and features.
The gym is one of the largest in Okinawa, with a floor space of more than 200㎡ (860 square meters). The mats are twice the size of most martial arts gyms, and you can concentrate on your practice without stress. The latest weight training equipment is also available for use free of charge. Separate shower rooms and toilets for men and women. We have cleaned and disinfected the facilities to the best of our ability, so you can use them with peace of mind. There is a covered parking lot for 8 cars, so it is safe even on rainy days.
We aim to provide a gym where you can "feel good in both body and mind when you train here".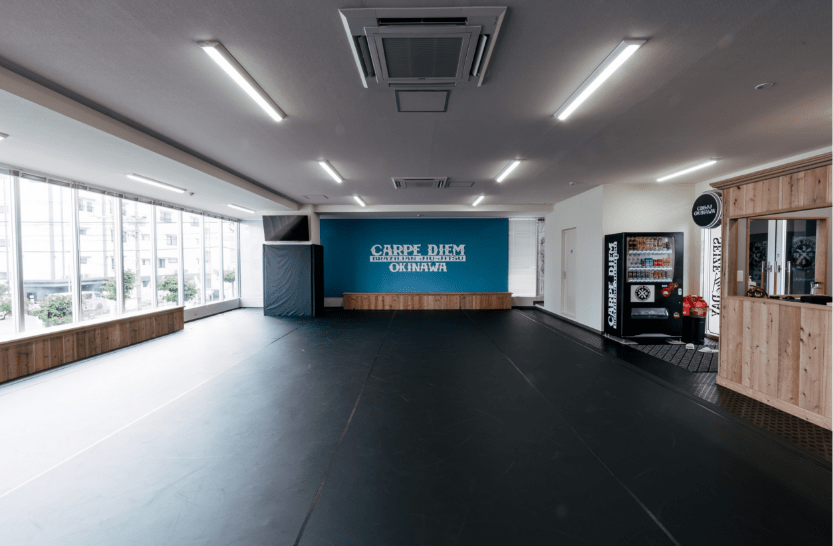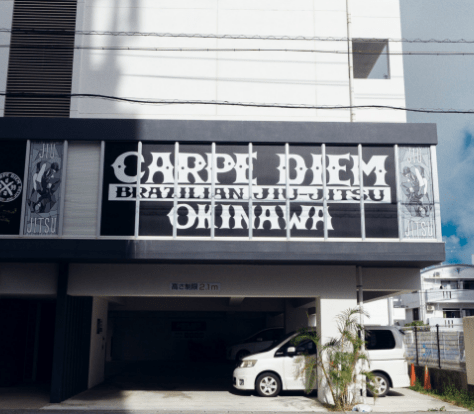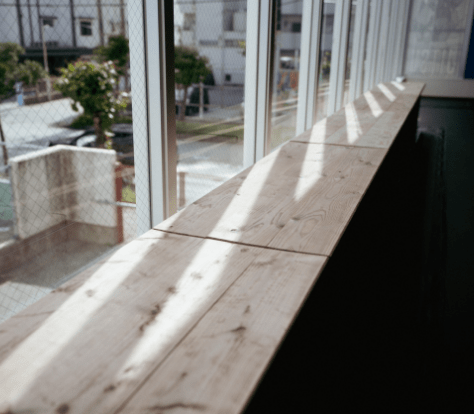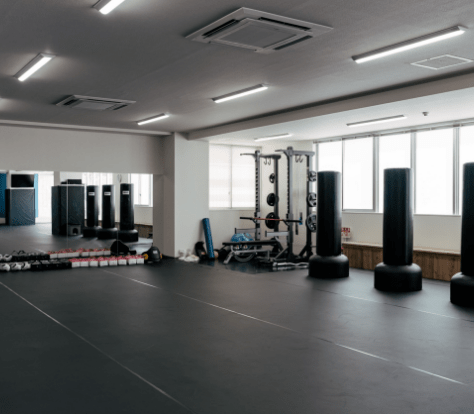 Training Area

Equipped with the latest machines that are indispensable for body building. Instructors will advise you on the best training for your specific needs. The area is sterilized after each use to ensure cleanliness and safety.

Shower Room

Clean shower rooms for men and women. You can wash off your sweat after practice. The showers are well cleaned and disinfected.

Toilets

Separate toilets for men and women. We clean and disinfect them several times a day for your peace of mind.

Reception Area

The stylish reception area surrounded by trees is the healing point of Carpe Diem Okinawa. Our staff will welcome you with a smile.
Please feel free to ask any questions you may have.
One minute walk to Alaha Beach!
5 minutes to Mihama American Village by car!
Carpe Diem Okinawa is located in Chatan, one of the best resort areas in Okinawa. It is only a minute walk from Alaha Beach, famous for its spectacular view of the bright white sands and sunset, and a 5 minute drive from Mihama American Village, a popular and fashionable shopping area.
After training, enjoy shopping at Mihama American Village or relax at Alaha Beach. You can enjoy shopping at Mihama American Village or relax at Alaha Beach on your way home from training.