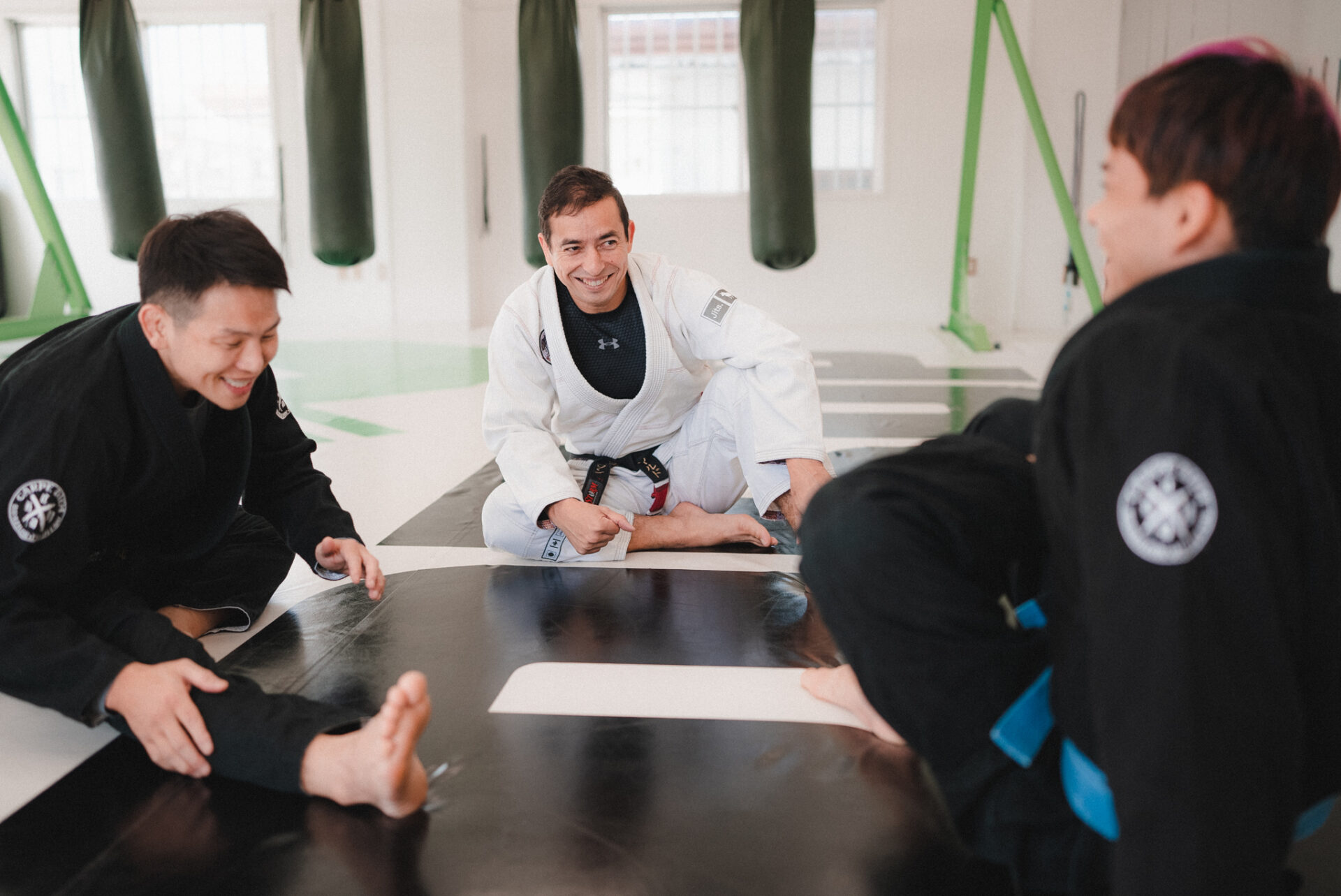 INSTRUCTORS
CARPE DIEM
What we can do to carry out CARPE DIEM, which means "seize the day".
As the name suggests, we have the best instructors for support all of our members to seize the best day.
Jiu-Jitsu is a sport that can improve no matter how old you are and the day you want to start is the best day for you to start.
Would you like to start your wonderful Jiu-Jitsu life with us and seize the best day?
Jiu-Jitsu head Instructor/ Black belt
Nickname

Kimerson

Date of Birth

10 July 1972

Place of Birth

Paranaguá, Brazil

Height

5'7"

Blood type

A
Bio
He has had a good reputation for winning by ippon since he was MMA. Even in Jiu-Jitsu teaching, he has pursued to mastering a useful skill without compromise. When he lived in Tokyo, he had training instruction experience from actors to professional fighter, and after moving to Okinawa in 2019, he taught Jiu-Jitsu at the dojo in the US military base.
Hobby
My hobbies are gardening, collecting seashells, and my family. I grew up in the great outdoors of Brazil, and I want my precious family to have many experiences through nature as well. I am very happy to be the member of "CARPEDIEM (which means seize the day)" by moving to Okinawa.
Titles
Former ZST Professional fighter (MMA)
All Japan Shooto Grappling Champion
All Japan Pancrase Grappling Champion
ADCC Kanto・cup Champion
All Japan Brazilian Jiu Jitsu Champion (Black belt/ Feather weight)
All Japan Master Brazilian Jiu Jitsu Champion (Black belt/ Feather weight)
Brazilian Jiu Jitsu ASIA Cup Champion (Black belt/ Feather weight)
IBJJF WORLD MASTER Third Place (Black belt/ Feather weight)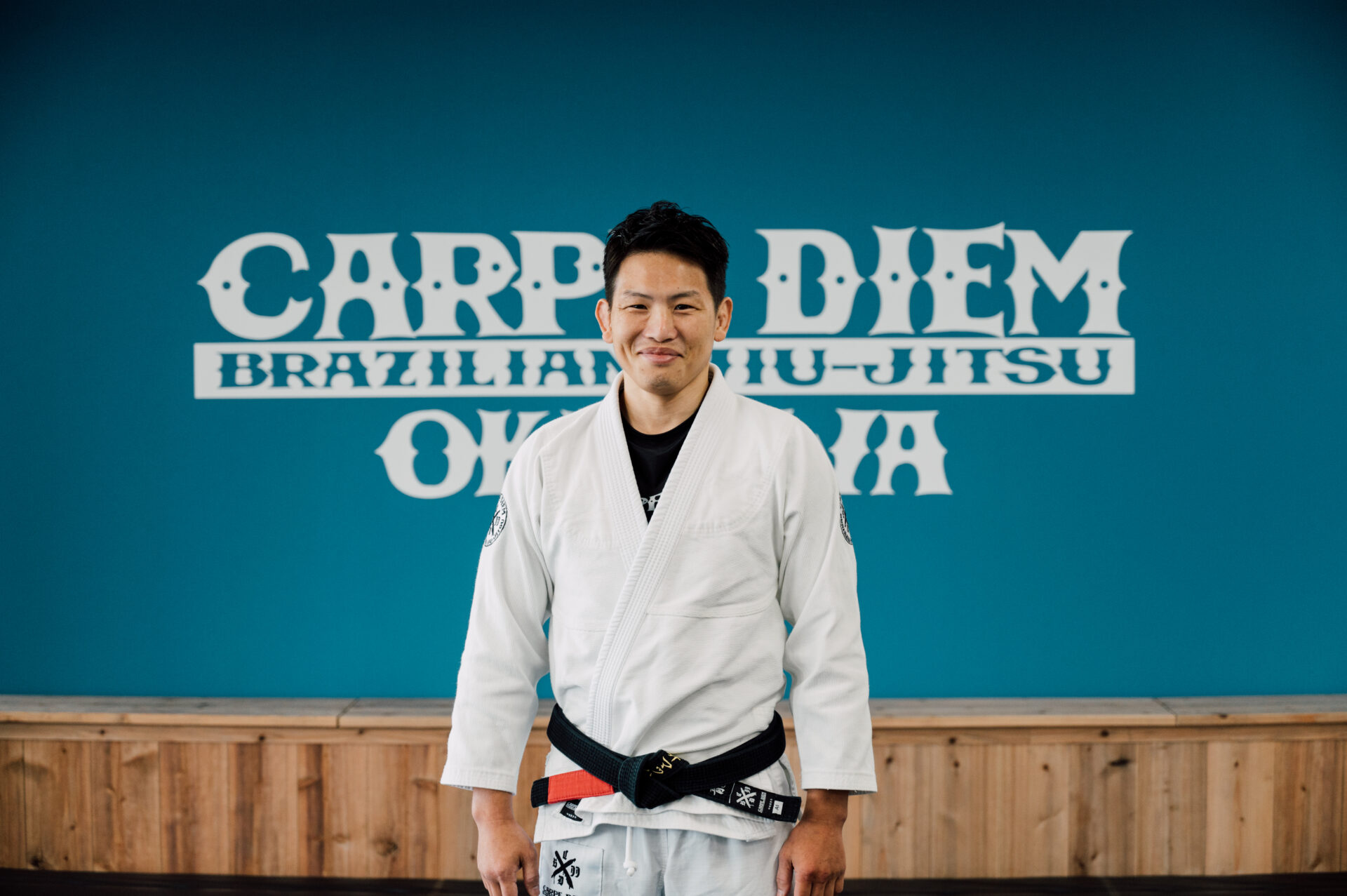 Jiu-Jitsu Instructor/ Black belt
Nickname

Okapi

Date of Birth

1983

Height

5'7"

Weight

145lbs

Blood type

O
Bio
He started practicing Judo since he was a child, and and in high school he competed in the Inter High School championships and National Athletic Meet.
When he became a university student, he became interested in martial arts and was ranked 3rd in Japan in amateur Shooto.
After turning professional, he participated in many famous tournaments such as Sengoku, DEEP and ZST and fights more than 20 games.
He quitted Jiu-jitsu once due to injures but resumed training Jiu-Jitsu again.
Then he got blackbelt from Hayato Mach Sakurai who is a pro MMA. Now He is feeding back the experience of training in CARPEDIEM Aoyama headquarter to CARPEDIEM Okinawa.
Hobby
My hobbies are walking my dog and cleaning.
My dog loves to enjoy walking, and he doesn't care whether it's raining or windy.
Walking on a rainy day is sometimes hard, but I love that time because it makes me feel relieved when I see him enjoying himself.
I also make it a routine to clean my room every morning, as it tends to get dirty and messy, which causes me stress.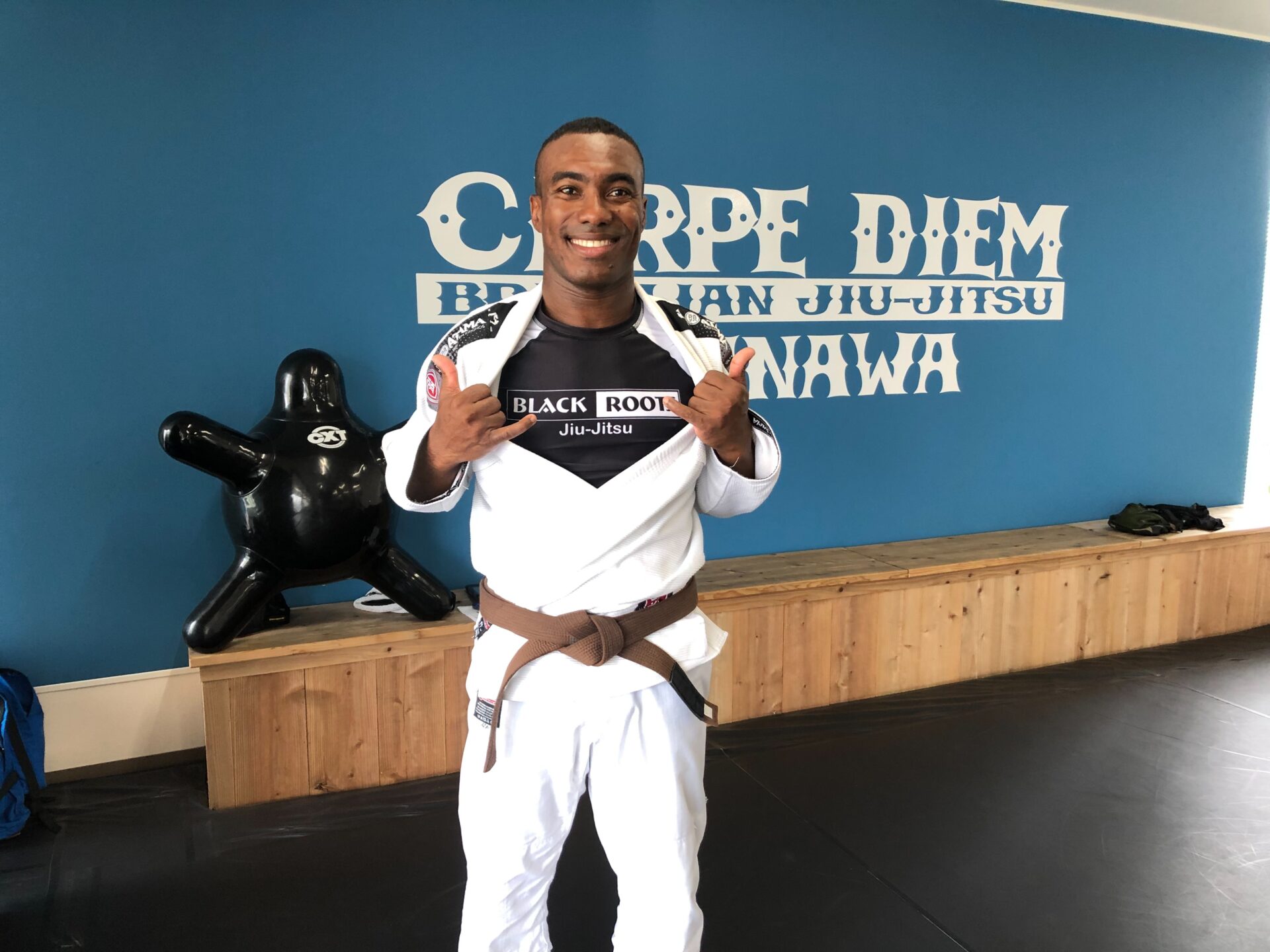 jiu-jitsu
Márcio Santos's Brazilian jiu-jitsu instrutor history and records
Started Brazilian jiu-jitsu in 2004 at Manimal Jiu-jitsu Team with Roberto Cunha Sensei
Brazilian jiu-jitsu blue, purple and brown belt under Roberto Muniz Cunha 5th degree at
Brazilian jiu-jitsu.
IBJJF international Brazilian jiu-jitsu federation brown belt member # 443.242
IPJJF international Professional Brazilian jiu-jitsu federation brown belt member # 001527
CBJJE Brazilian sportive jiu-jitsu federation brown belt member # AT73684
JBJJF Japan Brazilian jiu-jitsu federation brown belt member
Member of Judo masters Bahia: middle weight master III. Salvador Bahia institute of judo
Budokan Brazil.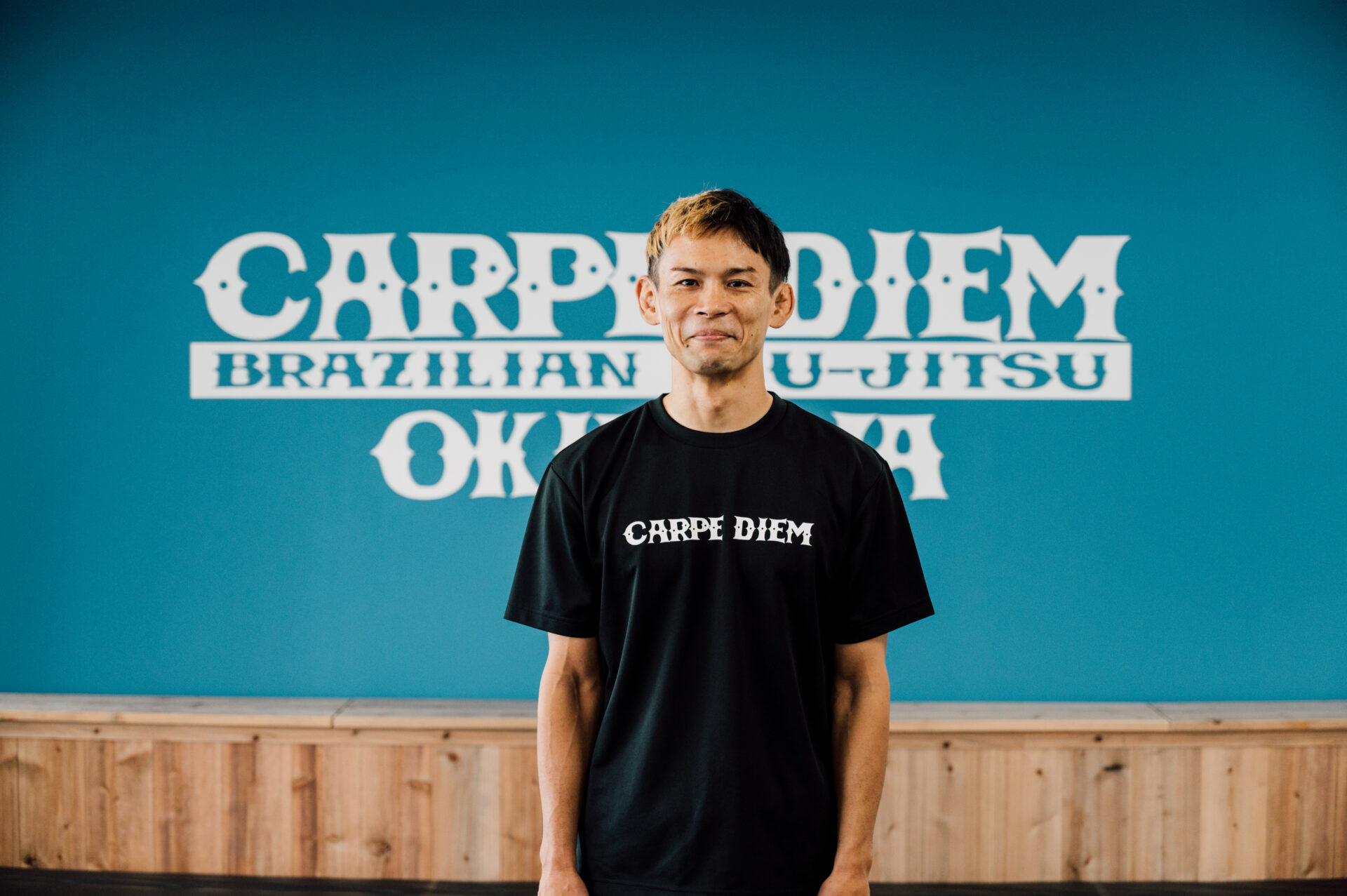 Kickboxing head instructor
Nickname

Miyagi sensei

Date of Birth

14 January 1983

Place of Birth

Naha City, Okinawa

Height

5'7

Blood type

O
Bio
He didn't play/practice any sports until high school, and when a university student, he took the plunge and started practicing MMA.
Currently, he is the representative of "Kickboxing gym Drop" and is also active as a professional MMA fighter.
Hobby
I have no hobbies except martial arts.
Fortunately, I am able to work with my favorite martial arts, so I'm having a good time every day.
It may not be my hobby, but I love eating, so I'm worried that I won't get fat when I retire.
Titles
6th Amateur Pancrase tournament (less than 60kg class) 2nd place
Pancrase Neo Blood Tournament (Featherweight) 2nd place
MA Kickboxing Rookie of the year Tournament (Lightweight) Champion
Kickboxing West Japan Unified Tournament (Lightweight) First Champion
Kickboxing fight record: 10 Wins, 6 Losses, 3 Draws
Turning into MMA Fighter
1st OKINAWA JIU-JITSU Championship Adult Blue Belt Light Featherweight Champion
GLADIATOR Light Flyweight Champion
Current as of May 2021
MMA record: 16 Wins 9 Losses 1 Draw
SHOOT World Flyweight 8th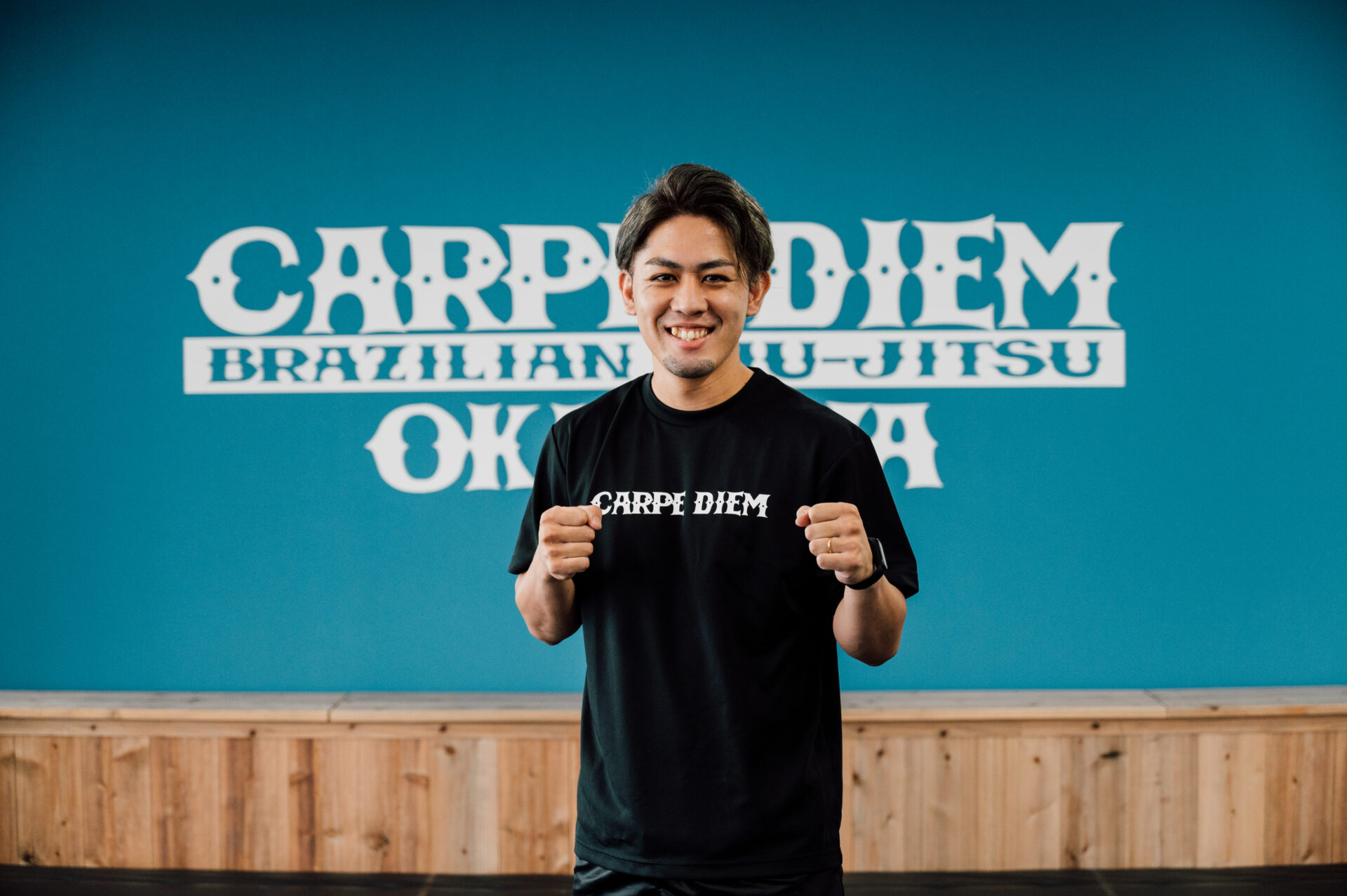 Kickboxing/body fitness instructor
Nickname

Lottare seijin

Date of Birth

21 December 1990

Place of Birth

Okinawa

Height

5'7"

Blood type

A
Bio
He started martial arts when he was 22. After gain experience in amateur class, he made professional debut in his 26. He is now working on improve his own body and has a wealth of knowledge about body fitness.
Hobby
My hobbies are photography and visiting cafes!
On my day off, I like to get up early and relax at the cafe with my camera! I like nature, so I take pictures of the sea and sunset.
Also, I like coffee. I'm into buying some coffee beans from various shops, grinding the beans myself and comparing them these days!
Titles
in 2016, became a professional in kickboxing
Record: 5 Wins(2KO) 4 Losses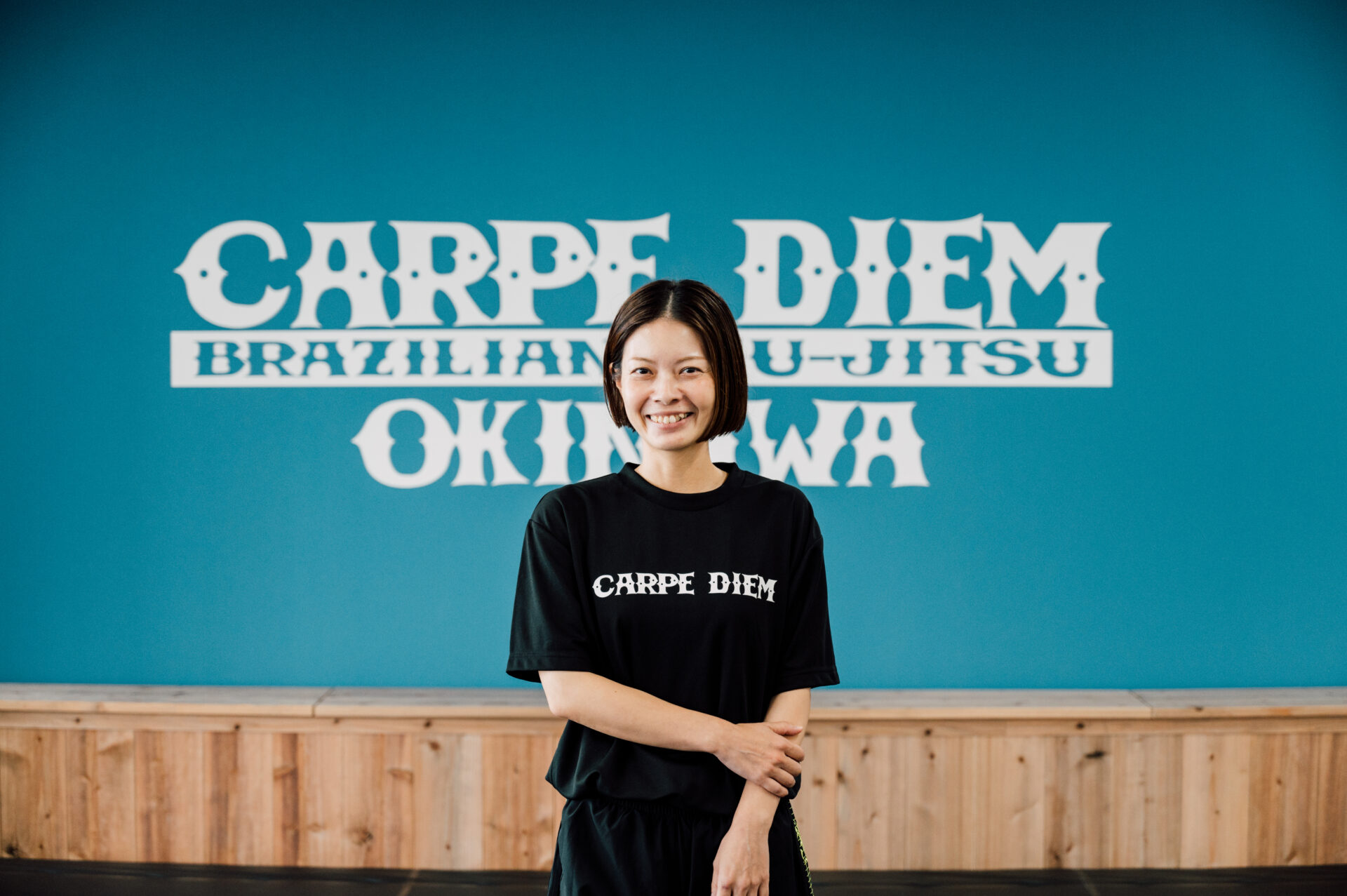 Ladies Kickboxing Instructor
Nickname

Yurika

Date of Birth

27 Oct 1985

Place of Birth

Naha City, Okinawa

Height

5'2"

Blood type

O
Bio
She has liked exercise and belonged to the softball club when she was a student. However, she didn't do any sports after that and she got a job not related to sports. She became interested in kickboxing when she helped her brother's gym, and is currently training to become a trainer. With her perseverance and her friendliness personality, she aims to make her class that can understand and support each person.
Hobby
My hobbies are traveling and listening to music.
I especially like traveling abroad, and I enjoy communicating with the locals, experience their culture, and eating traditional food. Recently, I haven't been able to travel easily, so I would like to travel around Okinawa again.
Basically, I listen to the music of any genre, but recently I listen to KPOP a lot, so I'm addicted to Korea. I also love Korean dramas and Korean food.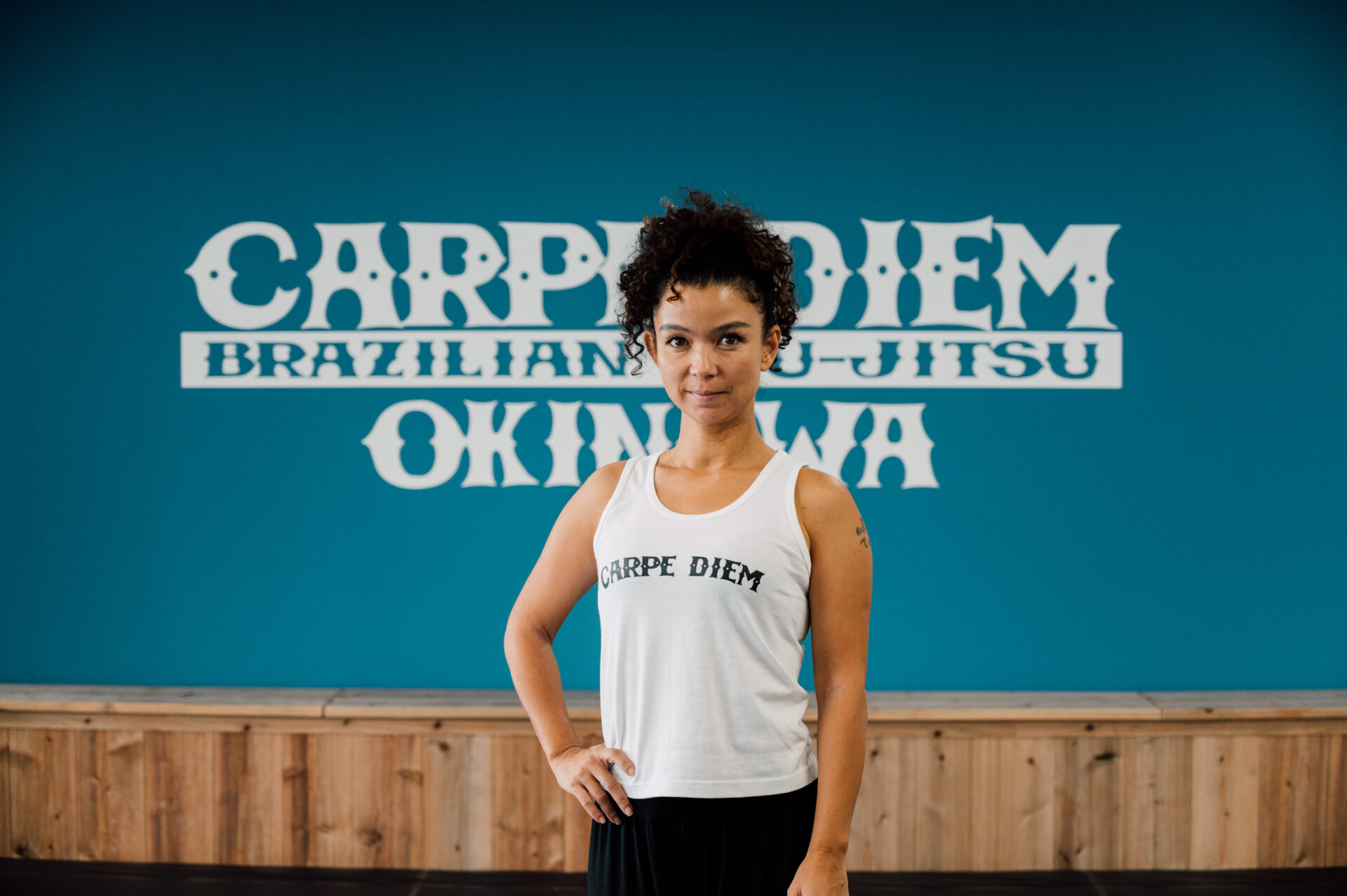 Pilates instructor
Bio
She started dancing when she was a child, and after making her major debut with a dance unit in 1999 with a dance unit, she became a regular performer on dance programs and was active as a model. She has been the exclusive instructor for model Jun Hasegawa, former professional golfer Miho Koga, and talent Laura in the past.
After more than 20 years of teaching experience as a professional dancer, in 2009 she learned anatomy to understand the mechanism of muscles and how to use the body from the cause of her injury and acquired qualification of Pilates instructor. She produced "Chichita Studio Harajuku", a studio that provides one-on-one lessons tailored to individual problems at a reasonable price. She is also focusing on training instructors as a master trainer of the "JSI Association" to develop human resources who can teach how to use her body correctly.
She is also very popular among working women because her self-produced skeletal fitness "Pyradance" has become famous on YouTube. She also provides pelvic correction programs for corporate training, and has been featured in magazines such as "Domani" and "JELLY", and on TV programs such as "Nana-sta".
Hobby
I turned my hobby into a job, so the answer is my job. I love dancing and teaching how to use the body to keep beautiful. I also love time spending with my family.
License
psychology counselor by JIM Association
FTP Basic Mat Pilates Instructor International License
First-class Body Care Therapist license
JMA First-class Prenatal Yoga instructor
JSIA First-class Postural Stability master trainer
List of media appearances
She has 32 years of dance experience
(Jazz 6 years, Lock/Soul 4 years, HIPHOP 20 years, House 5 years, Salsa 7 years)
☆Live/Stage Performances☆
* Ulfuls Back Dancer
* Mitsuhiro Oikawa Back Dancer
* In 1999 Major debut from King Records as a dance member of the dance unit B-LAND
* In 1999 DANCE DELIGHT National Tournament 6 qualifying guest appearances
* JOE performance in Japan Front Act
* ZOO FUNK Back Dancer
* RIZIN dancer
☆TV show☆
☆NHK "POPJAM"
TV Tokyo "Rave2001"
TV Tokyo "What's Up"
"SMAP×SMAP"
TV Tokyo "BLOOM"
☆DVD☆
"Dance Style Vivid"
"Broken Dance Artist Films: Vol.3"
"DABDAB – TOKYO STREET DANCE –"
☆Magazine/Model☆
In 2005 Campaign dancer and model for Nike Women
In 2007 Model for Magazine "Dance Style"
In 2009 Model for clothing brand "GESTS"
☆Music Video/TV commercials☆
In 2010 COSMOCCOS/Alien
In 2011 Music Video "eyes with AK-69 & JESSE(RIZE)" by ALLY & DIAZ
In 2013 Music Video "Odorina" by CORN HEAD feat. Cherry Brown